Dire l'heure
Probeer Frantastique (Online Franse les) vandaag uit. Want to improve your French?
---
Dire l'heure
In Franstalige landen wordt voor de tijd over het algemeen de 24-uursnotatie gebruikt.
We zeggen
et demie
(en 30 minuten),
et quart
(kwart over) en
moins le quart
(kwart voor).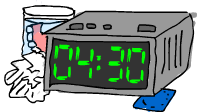 Il est
quatre heures et demie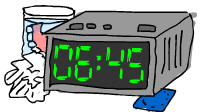 Il est
sept heures moins le quart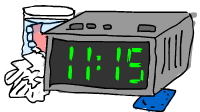 Il est
onze heures et quart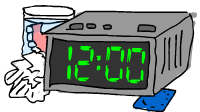 Il est
midi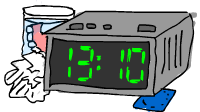 Il est
treize heures dix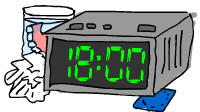 Il est
dix-huit heures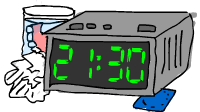 Il est
vingt et une heures trente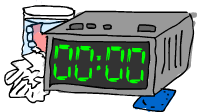 Il est
minuit
We kunnen ook zeggen:
Il est 8 heures du soir (= il est 20 heures) Het is 8 uur 's avonds.
Il est 3 heures de l'après-midi (= il est 15 heures) Het is 3 uur 's middags.
Opmerking
: We gebruiken
il est
om de tijd aan te geven (en niet
c'est
).
---
Still having difficulties with Dire l'heure (Franse grammatica )? Want to improve your French? Test our online French lessons and receive a free level assessment!
---
Do you have smart way of remembering Dire l'heure?
Share it with us!