Teachers and Language Schools
Assess your group's level, evaluate their needs and provide certified training, generate extra revenue, etc. Provide your students with a complement to their current language training with our blended-learning offer.
Create your Account for free.
By entering your email, you agree to our Terms of Use and consent to our Privacy policy (to summarize, we respect your confidentiality and right to privacy!). Since our lessons are sent by email, you will receive emails from us! You can unsubscribe at any time.
Thank you!
We've sent you an email - please click the link within it to confirm your registration.
Your request has not been taken into account
because your e-mail address already exists in our data base.
- If you wish to re-test Frantastique, please enter a different e-mail address.
- If you wish to contact our support team,
please click here.
Whoops. We weren't able to handle your request. Please contact our support team (support@frantastique.com) and alert them to the following message:


We apologize for the inconvenience.

The Frantastique team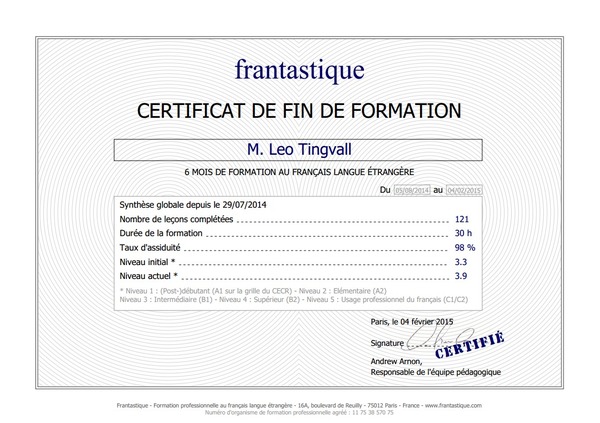 Assessment and certification
Frantastique doesn't just offer great English lessons - our courses come with lots of extras. Students will receive continuous level assessment, a personalized learning report and a certificate at the end of their training.
Blended learning
As a partner, teachers can integrate Frantastique into their existing face-to-face lesson plans to create a blended learning approach. You'll receive learning data about your students, including revision needs, requests and the points they've covered.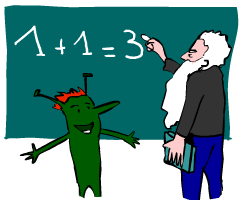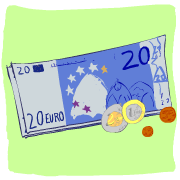 Extra revenue
Being a Frantastique partner is completely free of charge, and you'll receive a commission on all Frantastique sales you generate. By offering fun, personalized lessons, you'll acquire new customers and create consistent, long-term revenue through recurrent subscriptions.
Ready-made tools
We'll provide all the tools you'll need to offer Frantastique to your contacts. You'll have access to our marketing kit with banners, web pages, sign-up forms, templates and funny, original content. You'll also have a dedicated space where you can set up campaigns, monitor your contacts' progress and track sales you've made.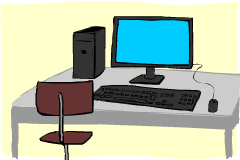 ---
Interested? Get in touch
Simply fill in the form at the top of the page, and you'll receive an email inviting you to register as a potential partner. From there, we'll guide you through every step of the way. You'll be able to create a profile, learn more about partnerships and get one-to-one advice from our team before completing your application.