Surrender to
French
Frantastique provides personalized French lessons that adapt to your needs. Our online courses help you retain what you've learned, with funny content to make you laugh along the way.
Only
15 minutes

per day to improve your French

Short daily lessons delivered straight to your inbox or app.

Personalized courses adapted to your language needs and capabilities.

Customized review schedules to help your new knowledge stick for good.

Funny, original stories featuring interesting, topical subjects and recurring characters.
Discover L'AIGF (Agence Intergalactique de la Francophonie)
Follow the adventures of Victor Hugo as he explores the francophone universe with the help of an intergalactic team, featuring various accents voiced by native speakers.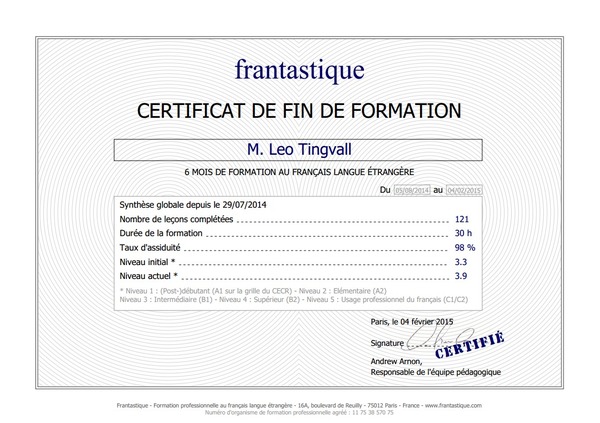 Assess your level and get certified
Our free trial includes a complete level assessment. Track your progress in real-time, see current strengths and weaknesses, alongside past improvement and future revision needs. You'll get a certificate of completion when you finish the course.
Explore a new culture
Enjoy extracts of can't miss francophone culture with classic songs, film extracts, literature and more.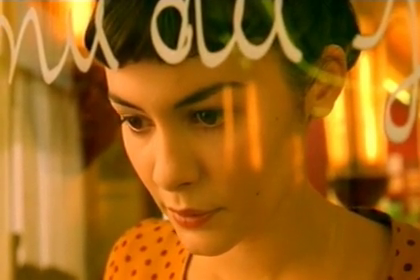 How does it work?
1 Each day you'll receive a personalized lesson with a story and questions adapted to your needs, capabilities and goals.
2 Once completed, you'll immediately receive personalized corrections and explanations about what you got right or wrong.
3 Your next lessons are customized based on your strengths and weaknesses to develop a personalized lesson plan.
4 We'll calculate the ideal length of time to wait before revising weaker topics to help them stick in your memory for good.
Frantastique for professionals
Interested in becoming a partner?
Whether you're a teacher or a language school, Frantastique will help you improve participation and motivation, while allowing you to generate extra revenue.

One of the biggest advantages is the personalization of the learning process, and the short daily schedule helps keep me motivated as it doesn't affect my working day. Samuel

Frantastique is better than just learning French in a traditional way. The mix of language and cultural references integrated into the adventures of Victor Hugo is much appreciated!
Anna -
More testimonials >
Over
3,000,000

users worldwide